Hello, my name is Joe Newbery, and I am the founder of RTO Data Cloud and Newbery Consulting.
RTO Data Cloud is the result of over a decade of investment and development. It is an important service to our clients and therefore it is important to us. We are a people business that work in and with RTOs and strive toward our objective of supporting the VET Sector. This is our story about how we got to where we are today and how we developed such an awesome student and learning management software:  
In 2006, I was only two years into my business of providing consulting services to the Australian VET sector when I noticed a common gap in our client's ability to manage information. Many clients did not have the capability to manage quality improvement information such as continuous improvement initiatives, complaints handling, meeting outcomes, professional development, et cetera. Some clients were not even systematically managing enrolment information. It should be remembered that in 2006, it would be another nine years before it was compulsory for an RTO to report AVETMISS data. In those early days, I designed a spreadsheet that provided a series of tables for the management of quality improvement and enrolment information. This spreadsheet product was given the grand title of "RTO Information Management System". It was extremely rudimentary and so the client would need to enter the same information time after time. Nevertheless, this product was supplied to clients at no cost and many thought it was the best thing since sliced bread! I thought we could do better.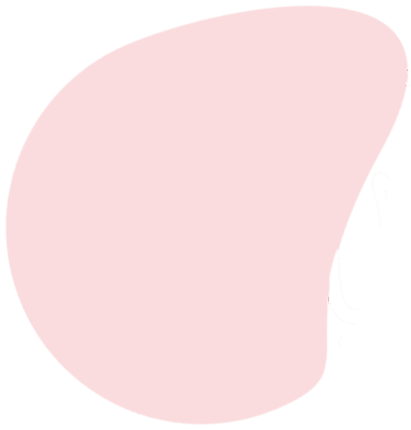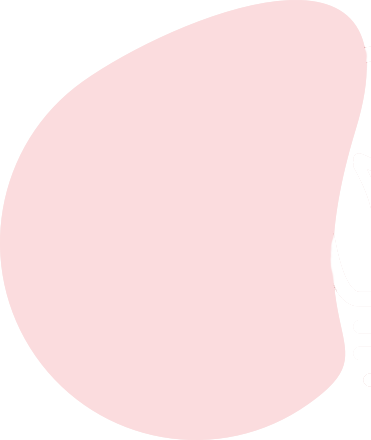 In 2007, I became aware of the AVETMISS VET Provider Collection Specification managed by the NCVER. This was and still is a national data standard for the consistent and accurate reporting of vocational education and training information in the national VET data collection. I was fascinated by this standard and was immediately drawn to the structure of the information that clients could and should be collecting. With this new information in hand, I set about investigating how to design and develop a database. A database would allow the client to enter information just once and had the capability to manage and report AVETMISS data as well as RTO management information. I had no idea about databases and after a few failed attempts enlisted the help of an old Army mate to help. I wrote a database specification according to the AVETMISS standard and in a couple of weeks, I had an Access database and the basics of a student management system. Unfortunately, it still had the cringeworthy name of "RTO Information Management System". Nevertheless, clients were happy and thought the new system was a significant improvement.  Problem was, whilst the database could now capture and store information according to the current AVETMISS standard (kind of), it could not report this data in accordance with the required specification.
In 2009, I made the decision that we needed to get serious about providing clients a real cost-effective alternative to the very expensive AVETMISS student management systems that were available at the time. I enlisted the help of a professional Microsoft Access Consultant, Jenny Peel. For a very intense year or so of development, I would specify the system design and capability requirements and Jenny would make these requirements come to life in the database. There was no end of ideas about capabilities to assist our clients to operate their business and comply with the RTO standards. I introduced course scheduling, training plan design, designed reports, compliance risk management, document management, staff register, task management and so on to compliment the AVETMISS reporting. I quickly became aware of the limitations with MS Access as we build the first commercial version of RTO Data. The system was distributed for an annual fee of $550.00 and was AVETMISS compliant! The system was supplied via email by sending out a split file configuration with a back-end and a front-end. This enabled update files to be sent to clients to add new features, fix any glitches, and update any reporting changes. RTO Data was a great capability to complement our RTO policies and forms and was supplied as standard with our consulting services such as the registration of RTOs. Suddenly, I was a software company (kind of). I rolled out the new system to all users and all new clients were supplied RTO Data as part of their standard package. With word-of-mouth referrals, I was gathering new RTO Data users on a regular basis. It was an exciting time.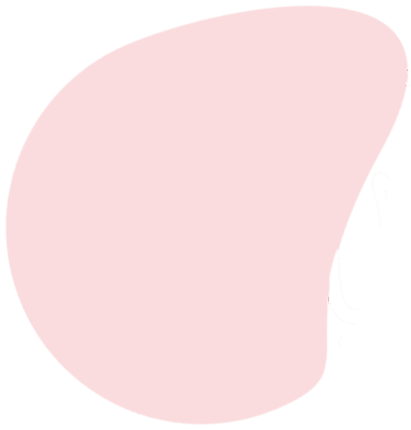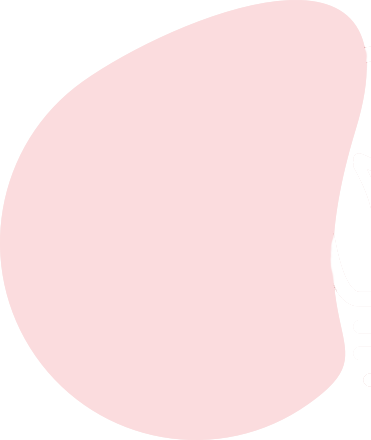 Achieving AVETMISS compliance
In 2010, the revised AQTF Standards were released and in the condition of registration six it said "The applicant must have a student records management system that has the capacity to provide the registering body with AVETMISS compliant data.". Talk about just in time product to market! Suddenly there was a new interest from existing RTOs to obtain an AVETMISS compliant software. It is amazing to think now that back then many RTOs were using a spreadsheet as an enrolment register. Even though it had become a requirement of the standards, it was not being actively regulated by the State based regulators at the time. Even when ASQA was created in 2011, the NVR Standards somehow were published without this specified requirement, notwithstanding this very vague requirement at clause 12.4 "The applicant must identify how it will provide returns of its client records of attainment of units of competence and qualifications to the National VET Regulator on a regular basis, as determined by the National VET Regulator". This was not ever regulated or checked at audit until about 2014 when the reporting of AVETMISS data became compulsory. Nevertheless, I was busy supplying RTO Data along with our consulting services and with client feedback and requests, the system continued to improve with regular updates and attracted new clients. Over the period 2010-2011, our user base grew gradually. There was no better feeling than when I would get an enquiry about RTO Data specifically that had been referred by word of mouth.
By 2012, our business had become very busy. I had a growing clientele of consulting clients, was managing a small team of consultants, performing internal and regulatory audits all over the country and RTO Data was increasingly popular and very demanding. I was trying to do it all and it was not working out. I was delivering RTO Data orientation sessions with new users, responding to technical issues and support requests, organising system updates and this was on top of our consulting services. Far out! When I think about that time, I really do not know how I came through with my reputation intact. There is no doubt that whilst I was doing it all and it was great, I was also dropping a few balls and I needed help! In Nov 2012, I recruited my first permanent employee, Sarah Funke. Sarah is also my niece and it was such a relief to have another set of hands to focus on our RTO Data clients. Sarah was (and is) just amazing. Sarah quickly, got up to speed with RTO Data and took over client support and training. I focused on system development and organising updates and Sarah would onboard new clients and respond to client support requests. We responded to regular AVETMISS updates and extended the system capabilities to report against the State funding contracts requirements. Sarah was instrumental in testing and further developing the AVETMISS reporting along with Jenny. Clients were happy, I was less stressed, and the VET sector was booming. We were registering on average about 42 RTOs per year and the vast majority of those clients came onto RTO Data. In 2013, we were joined by Sarah's lifelong friend Bree Owens who immediately took over RTO Data training sessions whilst Sarah focused on tech support and me on system development. RTO Data was still being distributed as a split MS Access database and the technical issues with doing this were numerous. There were compatibility issues on different types of operating systems, different versions of Windows and Access, issues with macro settings, Visual Basic updates, you name it, we (and clients) were contending with it. Still, by this stage we had a significant user base and clients were relying on RTO Data to run their business.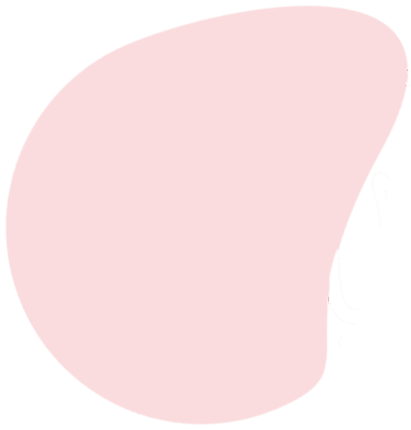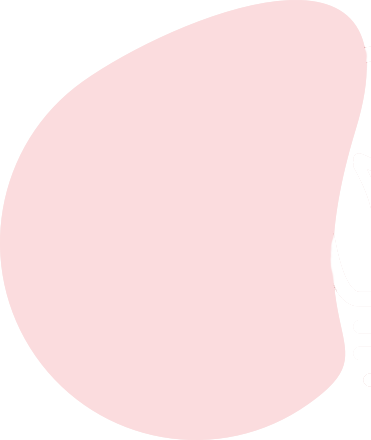 Reporting AVETMISS and USI
In 2014, the reporting of AVETMISS data became a compulsory requirement for all RTOs. The initial report was not due until February 2015, but RTOs needed to commence collecting that activity data from 1 January 2014. By this time there was a register of AVETMISS compliant software, and we were on it! During 2014, our user base grew significantly as RTOs were seeking an affordable solution where they could control the data themselves on their own computer or server. That was us! The annual subscription was only $660.00 and for that the client received all scheduled updates, unlimited training, and tech support. It was popular and the most satisfying thing for me was our ongoing retention of existing clients. The team was flat-out. Sarah and Bree had orientation, training and support sessions booked back-to-back and enquiries for RTO Data were constant. In June of that year, I was invited to attend a meeting of AVETMISS software vendors in Melbourne with the Department of Industry, USI Taskforce. Jenny Peel and I went along to hear about the introduction of the USI and how our systems would transact with the USI system. I must admit that it was a little daunting being at the table with all these actual "software companies", but we held our own. Our grass roots understanding of how an RTO operates served us well. Still, this was the first significant technical challenge we faced operating a standalone software from a client's PC. We needed RTO Data to communicate reliably with a secure government system through the internet. After some research, we enlisted the assistance of a new programmer to develop the programming to create and verify unique student identifiers. We were one of the first student management systems to introduce this capability. This was an important event for us as, all of a sudden, our software was connected to the internet!
Introduction of online enrolment
Over the period 2015 – 2016, RTO Data continued to evolve and improve in capability. The system was now reporting data for the new National VET Data collection and in 2015 we introduced an online enrolment capability called "RTO Enrol". Here enters Dave Spencer. I had worked with Dave since about 2008 when he provided some IT support and later did the development of the Newbery Consulting website v2 and v3. Dave is a talented and versatile software programmer with a particular focus on the PHP programming language and WordPress applications. I specified the enrolment requirements of the new software and Dave developed our first WordPress plugin, RTO Enrol. Clients (only those with a WordPress website!) could install RTO Enrol and RTO Data would "pull down" new enrolments direct from the client's website. This was a team effort all around. I was specifying the user requirements, Jenny was doing the RTO Data side development, Dave was developing the Plugin, Sarah was testing and coordinating everyone, and Bree was holding down the fort. It was a great little capability and whilst some of our competitors were charging their clients many thousands of dollars to set-up and maintain such an online enrolment capability we had developed and deployed RTO Enrol for a fraction of the cost. This was another exciting development and gave me the first real insight into the possibilities of web-based applications. It was also during this time that we were joined by Kate Waldron in August 2016 providing clients with training and technical support. The team was growing.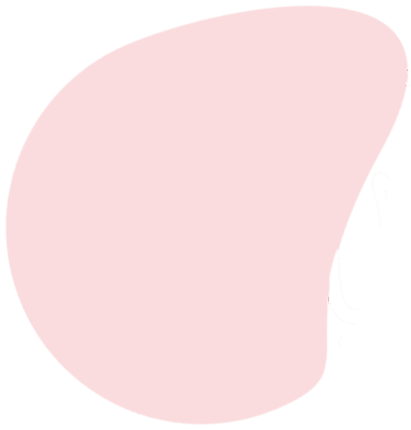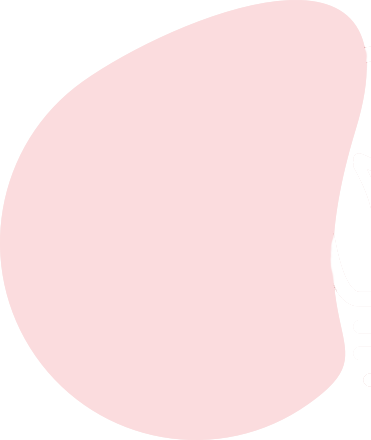 We continued to grow our client base up until 2016 when that growth began to slow. We were increasingly being confronted by both technical and competitive challenges. In 2016 a new version of MS Access was released, and the 2010 version was no longer supported. This meant that we needed our clients to upgrade their MS Office suite which was a significant disruption. The size of some client database backend file was also posing some concern. Some clients complained that the system was slowing down and whilst a regular maintenance routine of "compact and repair" would help, we were aware that this problem would only get worse. Some client backend databases files were approaching 600 MB and it is generally accepted that the database engine on a PC would start to struggle if the back-end database exceeded 1 GB in size. There was also a concern that computers working on 32-bit operating systems may not be able to process a database over 1 GB with acceptable speed. Most clients were operating a PC on a 32-bit operating system. We needed to find a solution and considered designing some type of system archive that would transfer older data back to an archive file, but I decided against this. I knew that something had to be done but also knew we had a little time before this was critical.
Making the case for the cloud
Over this same period, we were increasingly being asked by our current clients and new enquiries if we had plans to move the system to the cloud. In the early days, I was not in favour of this. Being server or computer based was our primary point of difference in the market. We had numerous large corporate and government department clients that had chosen RTO Data because of this. Many of our husband-and-wife RTOs liked having control over their RTO Data files on their own PC. In any event, very slowly we were either loosing current clients because of the need for a web-based service that was accessible anywhere or we were not securing new clients because of this reason. I remember one long term client saying to me "Joe, we love you guys, but we have offices in Sydney, Newcastle and Brisbane and I need our team to have access to the student management system anywhere". That was a real key moment for me. I realised that we either needed to move to a cloud-based service or this service would not remain viable. We did a trial with a client using an internet connected Network Attached Storage (NAS drive) to explore the possibilities of rolling this out as a solution and this did not work. We were also getting an increasing number of requests for the integration with various learning management systems. So, we decided to develop our own LMS as a new WordPress plug-in called RTO Student. RTO Student was an attempt to give our clients the ability to deliver online learning and to communicate with RTO Data to report results and share the same course design structure using our training plan / module capability. Again, great team effort to produce RTO Student which we trailed with a number of clients with reasonable success. I was not happy with it. I was not happy that it didn't look beautiful and we could not control the aesthetics. The system would adopt the client's website styling which in some cases was awful and it also required the client to have a WordPress website which was frequently not the case. It was this and of all the other culminating factors that led to the decision to completely redevelop RTO Data as a cloud-based software.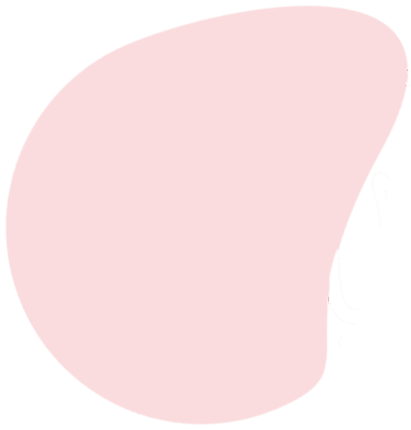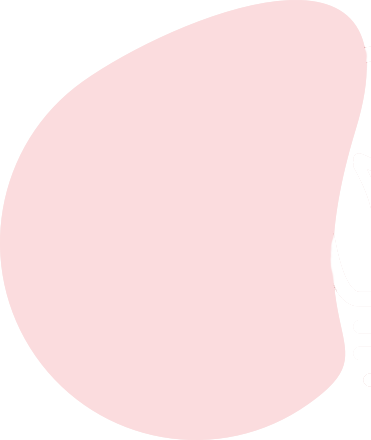 The beginning of RTO Data Cloud
In early 2017, we came together in Melbourne to design on a whiteboard the architecture of what would become RTO Data Cloud. The new software structure was loosely based on the capabilities within what we began calling RTO Data Desktop to differential the two systems. All the problems we had using MS Access were suddenly disappearing. We had more freedom to adjust the table structures after implementation, change field qualities without disrupting client's historical data, deploy updates seamlessly without anything required by the client. We were less dependent on third-party software and it opened the opportunity to better connectivity with other web-based systems and to deploy our own web-based capabilities such as online enrolment and online learning management systems. We took the many lessons learned from the last 10 years and designed a brand-new software specifically aligned with the operation of an RTO. This work commenced in 2017 with Sarah and Dave leading the development effort according to our specification and development plan and by early 2018 we had commenced migrating over some early clients as a trial. 2018 was dominated by the transition of clients to the new service and changing clients over from an annual fee to a subscription-based service. We ceased taking on new clients through this period and the final clients moved across to RTO Data Cloud by 31 October 2018. Over this period, we were joined by Jacquie Hower in April 2018 to assist in client transitions and Jacquie later moved into a client training and support role. This was a huge undertaking led by Bree who now oversees client support, and which required the understanding and cooperation of our clients. It was a big effort by the team to transition so many clients over to the new system without losing any data or causing disruption to their RTO operation and all the time keeping everyone happy. After a little more development in January 2019, we finally opened RTO Data Cloud to new subscribers. Dave and Sarah continue the work in system development, and we thank the lord for Sarah's attention to detail and organising skills and Dave's programming expertise.
Since July 2019, the system development has been relentless including:
Client API website integration to support client advertising and online enrollment,
Complete rebuild for the new USI verification via MyGov,
Report builder to allow client to build and save their own report templates,
AQF Certificate Design capability,
New compliance / document management capability,
Manage events, meetings, and quality improvements,
New messaging and communication service,
Course design and development portal,
Integrated Learning Management System,
System security including firewall and 2FA, and
Too many others to mention.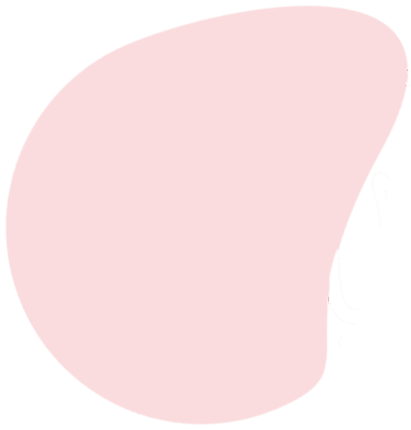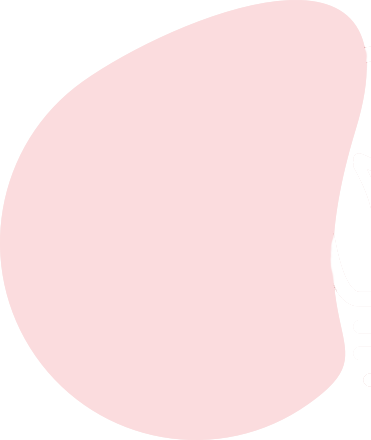 When I reflect on this journey, it gives me significant pride in the evolution of this service and how our team of fantastic people have each contributed to provide an amazing software and provide our clients the service they need to operate their business. As this website specifically dedicated for RTO Data Cloud goes live in March 2021, our plans for ongoing and future development of RTO Data Cloud remains ambitious. We will continue to listen to our clients and consider their suggestions and to develop our integrated learning management software to enable clients to have the capability to deliver online learning fully integrated with their student management software. This creates significant efficiencies for the client particularly in reporting and reducing the data entry requirement to maintain an accurate record of training and assessment being delivered. We also look forward to working with the NCVER and other government departments in the next evolution of AVETMISS reporting which is already underway. We remain true to our original intent of providing a cost-effective alternative to support our clients with leading-edge student and learning management systems. It has taken us almost 15 years to get to our current stage of progress and we invite you to join us on the journey for the next 15 years and beyond.
Joe Newbery
Good Training